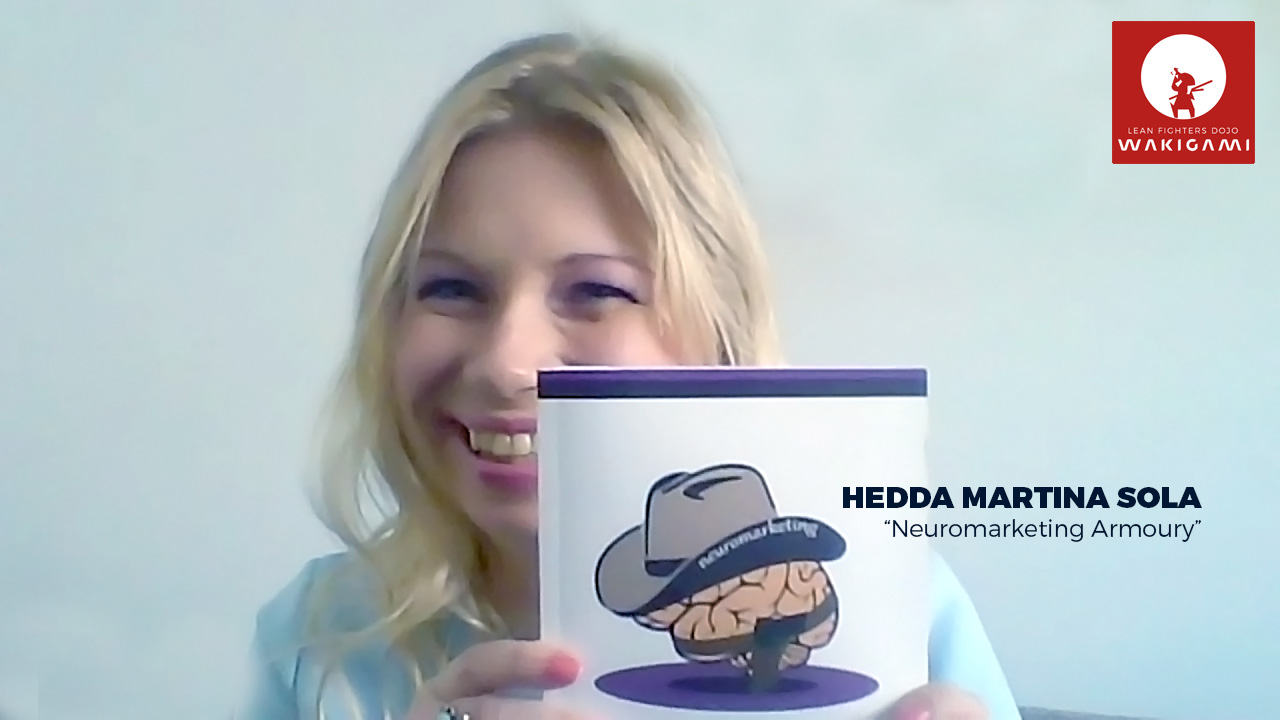 Fighters,
Few days ago I had the opportunity to chat with Hedda Martina Sola.
She is a great neuromarketing professional with more than 20 years of experience and author of "Neuromarketing Armoury" book. A book that is part of the Neuromarketing Science and Business Association Publication Series.
According Hedda Martina, "the book contains numerous tests which may help boost your brain's creativity in solving marketing problems (determining the retail price, market positioning, product design etc.), as well as a number of techniques assistant professors can utilise in their exercises at the faculty."
I would like to thank Hedda Martina for giving us the opportunity to record a video interview about her job and for offering several copies of her book for our members of Wakigami, the Lean Fighters Dojo!
If you want to watch the video and win one of these copies, click here!